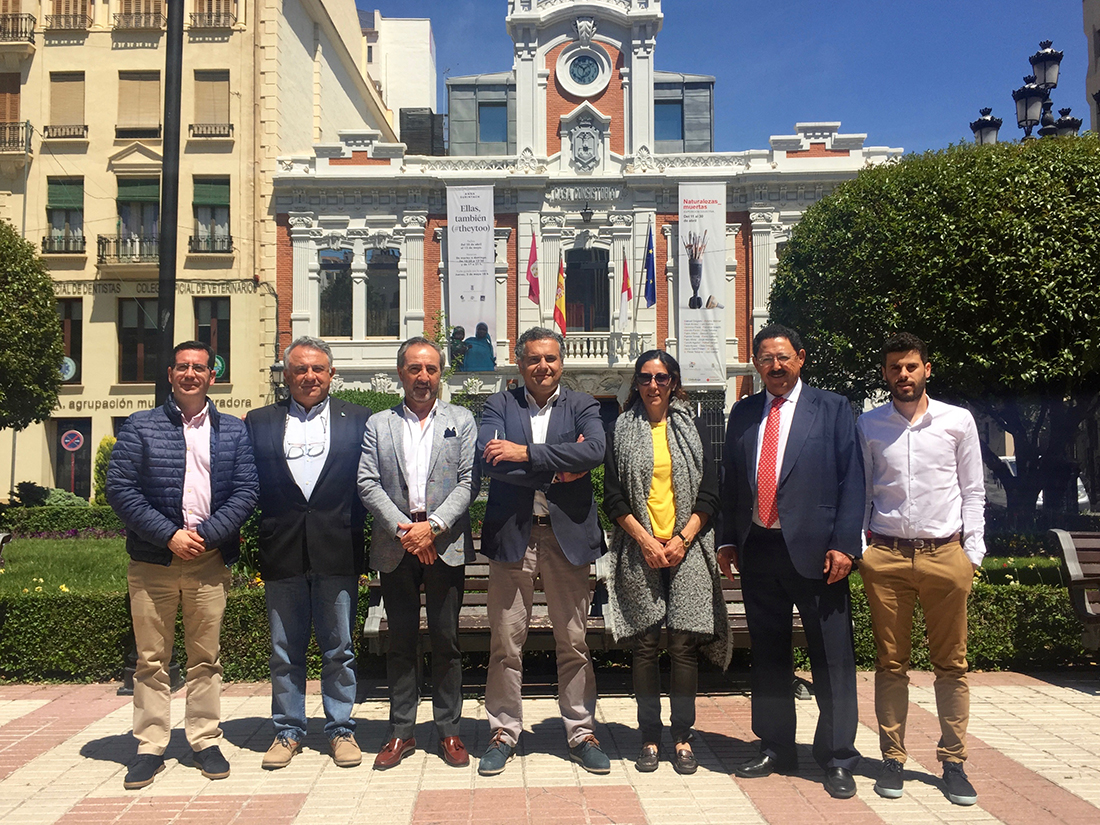 A new olive oil trading company, created between Albacete and Toledo olive oil processors, is born
In the picture you can see from left to right: Fco. Selva, Luis Fernández, Enrique Simón, Manuel Miranda, Clara Madrid, Tomas Madrid, Antonio Jiménez
The Olive Oil Sector has a new trading company in Castilla La-Mancha under the name of OLINEXO.
The companies joining up OLINEXO are AESA (Agropecuaria Ecológica Sierra de Alcaraz) in the province of Albacete and AL ALMA DEL OLIVO in the province of Toledo and the company's base is in Alcaraz. Olinexo's Board of Directors is made up of Enrique Damián Simón Flores as President, Tomas Madrid Fuentes as Vice President and Luis José Fernández García as Secretary.
This commercial union that will increase the profitability of the product by improving its competitiveness, will prepare a Business Plan to be developed in the next four years, and will join the Producer Associations Register in Castilla La-Mancha Region.
To celebrate the creation of the trading company, the Board of Directors considered it appropriate to invite Manuel Miranda, who has been the Provincial Director of Agriculture, Environment and Rural Development in Albacete, and the Francisco Selva , as the Head of Service in Albacete, in recognition of the administration support to create producer groups like ours to strengthen the agro-industrial work in the region.
The Olinexo creation act was also attended by Clara Madrid and Javier Márquez, current managers of AL ALMA DEL OLIVO and AESA respectively, as well as Antonio Jiménez on behalf of SIC Agroalimentaria, the company that has coordinated the details of the creation and planning for the new trading company.