We pack in a wide variety of formats
O'OLEUM DE LA VÍA VERDE
Premium Organic Extra Virgin Olive Oil
It is made from selected and milled olive fruits during the first week of harvest and is processed exclusively by cold mechanical procedures within 6 hours of harvesting. It is the freshest and most aromatic AESA olive oil.
Best Bio EVOO in the World at Biofach 2018.

AL ALMA DEL OLIVO
Premium Organic Extra Virgin Olive Oil
Organic monovarietal early harvest EVOOs Collection, Picual, Hojiblanca, Cornicabra, Arbequina, plus a blend made from Picual and Hojiblanca. The best way to distinguish the flavor of the main Spanish varieties. With an artistic design, each early mono-varietal bottle is the best example of its variety and a sure choice, always present in the best restaurants.

TRILOGÍA
Premium Organic Extra Virgin Olive Oil
Organic single-varietal EVOOs of early harvest EVOOs Collection, Picual, Cornicabra, Arbequina, plus a balanced blend of this three varieties.
With a young and daring design concept, it can also be served in PET bottles.
Ideal as a gift and for been introduced in the EVOO Tasting.

OLV
Organic Extra Virgin Olive Oil
OLV is our most awarded brand at Biofach Nüremberg along the past 6 years. With its four-sided design, it is a bottle with a young and fresh looking, which stands out on the super-markets shelves.
OLV is a blend of organic olive oils made with the Picual, Arbequina and Cornicabra varieties. Making a balanced EVOO with complex notes, pleasant fruitiness, mild itching and bitterness. An EVOO for all audiences and our best seller brand outside of Spain.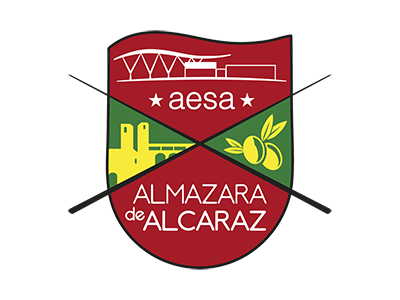 ALMAZARA DE ALCARAZ AESA
Premium Organic Extra Virgin Olive Oil
Blend made made of Picual and Arbequina varieties. Balanced EVOO with great fruitiness and pleasant itching and bitterness.
Packed with a design combining tradition and modernity.

OLIVA SABUCO DE NANTES
Organic or Conventional Extra Virgin Olive Oil
Its name comes from the name of Lady Oliva Sabuco de Nantes, a doctor and philosopher born in Alcaraz in the 16th century. This EVOO has a wild forest character, where the Picual and Cornicabra varieties predominate over the arbequina, highly appreciated for highlighting the flavor of food in the kitchen.
We make bottling "à la carte"
Choose one of our bottles, we design the label the way you prefer.
We pack the EVOO your choose "à la carte" and send it to you wherever you want.
Also available for Early Gourmet quality oils.
Suitable for conventional olive fruit mills needing to create their organic line, and also for farmers, traders, small store chains,...etc.