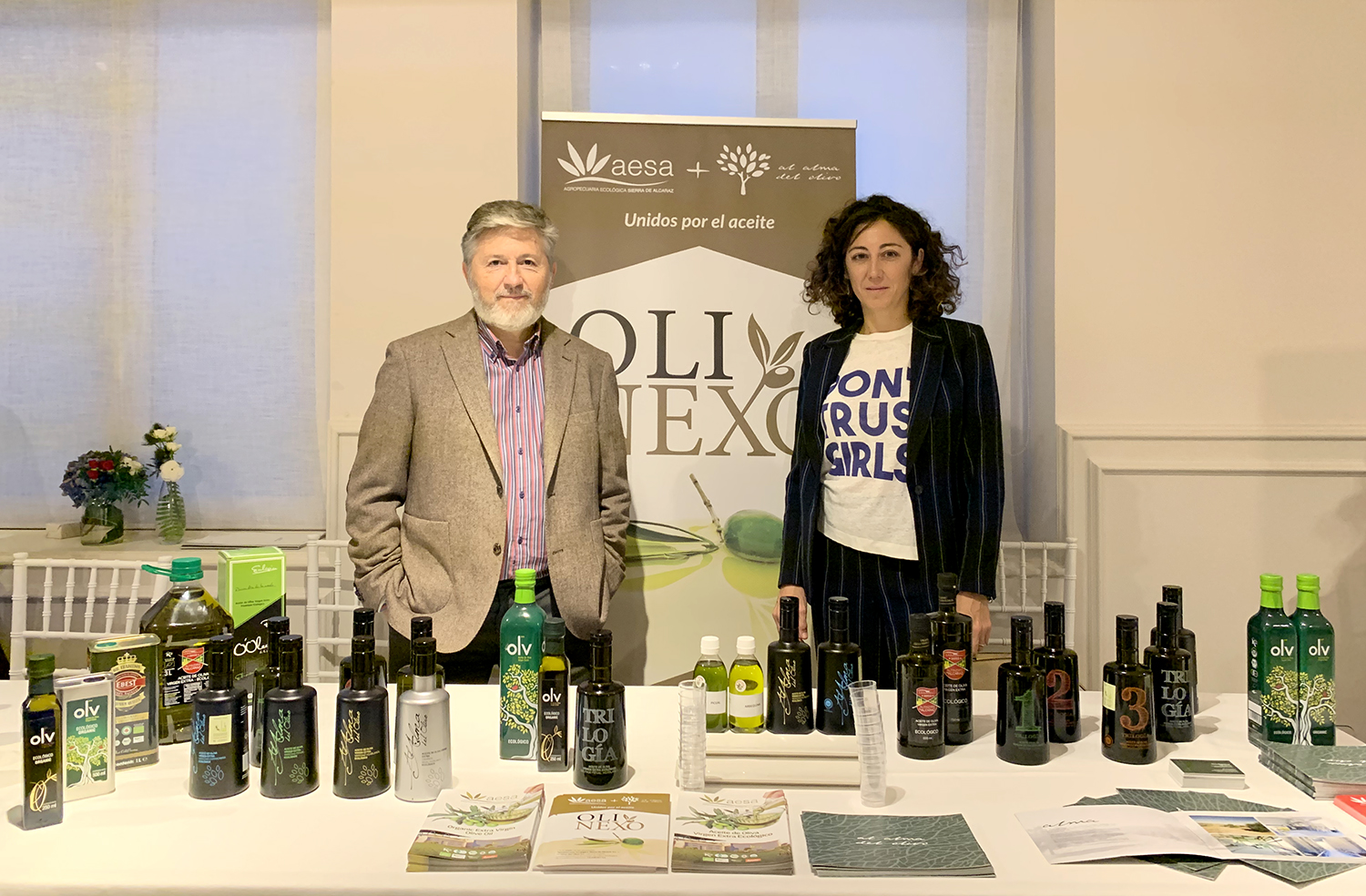 In the picture you can see from left to right:

Javier Márquez (Manager in Agropecuaria Ecológica sierra de Alcaraz) and Clara Madrid (Manager in Al Alma del Olivo)
On November the 26th, was held the Conference organized by Gastroleum in called #EntreAceites in Madrid. The date was chosen to be in the World Olive Day and to commemorate it, the president of the Provincial Council of Jaén, Francisco Reyes, was invited to inaugurate the 1st Professional Day of Spanish Olive Oil, in which Olinexo, was participating with the hope of attending to our first event and share it with businessmen, institutions, oil mills, cooperatives and other entities belonging to the olive sector.
During the day we were able to enjoy several conferences on current issues in the world of olive oil, in addition to enjoying the organoleptic qualities of more than 50 extra virgin olive oils from the new 2019/20 campaign from different regions of Spain that accompanied to ours.
Of course there was no shortage of culinary demonstrations with the protagonist of many of the recipes of the Mediterranean Diet, EVOO, from the expert hand of a cast of great chefs led by Firo Vázquez, who offered a tasty Showcooking using a selection of extra virgins, and among those, our Al Alma del Olivo and OLV brands.